Long range charts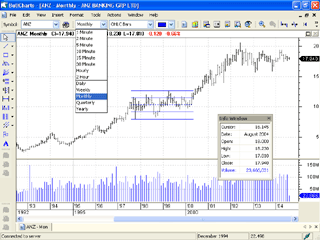 BullCharts provides the tools needed by investor to analyse a security over a long period of time.
At the click of a button, BullCharts will generate weekly, monthly, quarterly or yearly charts based on your daily data .
When you purchase BullCharts, you will also receive historical end of day data for ASX equities going back to 1985.